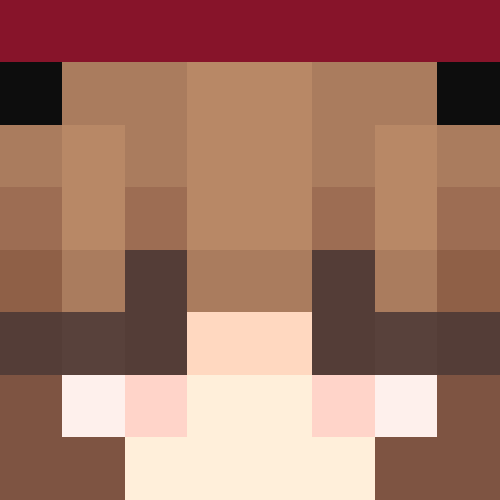 LucaIsBraZy
Member
Minecraft IGN: LucaIsBraZy
Registered: about 1 month ago
Last Seen: about 1 month ago
What is your Minecraft IGN?
What is your Discord IGN?
How old are you?
How long would you say you have been apart of the community?
What role are you applying for? (Admin / Moderator)
Why are you applying for staff?

I like this server and I want to help out in any way I can.

What past leadership experience do you have / Have you ever staffed on an MC server before? If yes, name it/them and the assigned role/s.?
What sets you apart from other applicants?

Most would probably apply for the status of the rank, but I am solely doing it out of pure joy for this server.

What can you bring to the server or staff team that is unique?

A different perspective in how certain things are viewed, and perhaps knowledge.

How knowledgeable are you with Litebans, Coreprotect, and Essentials?

Pretty familiar with Coreprotect but now a wizard.

How well do you know our core addons? (Factions, McMMO, Griefprevention?)

Slowly getting familiar with them. Im most familiar with griefprevention I would say, but in no way fully knowledgeable to them yet.

How well do you know the detailed factions mechanics (Cannoning, Common glitches, and misused bugs, version dependent mechanisms)?

Not really that well due to the fact that I don't play factions often, I'm more of a survival player.

Have you ever played all offered gamemodes enough to be helping out regular players on a staff knowledge basis?

I believe so, factions would be my weakest though.
(survival) A player uses core-protect inspect and finds out his friend stole from him, they get in a dispute. How do you handle the situation?

Discuss with other mods first then make a group decision.

(Factions) Player X asks Player Y to teleport to him for a trade.  Player X kills Player Y.  Does either of them get banned?

Neither gets banned, factions gets dirty.

(Factions) A player claims that his faction has been raided outside of provided mechanics and allowed ways to do so. No one witnessed, but no visual marks and spots of the raid are found. What do you do?

Ion know chief, I don't play factions.

(Network) You get direct messaged on discord from a player. They claim one of the players on the server has been bribing them for inappropriate photos of themselves. The player also claims they have threatened them for the photos. How do you handle the situation?

Tell other staff about the situation, ask for proof of that occurring. If proof is shown then perhaps contact authorities to handle the situation further. Id suggests the player receiving the messages to block the sender and let the staff take care of the matter.
Read More...
Earnings
| Date | Item Sales Count | Earnings |
| --- | --- | --- |
| monday, 12 | 3 | $400 |
| tuesday, 13 | 2 | $400 |
| wednesday, 14 | 3 | $420 |
| thursday, 15 | 5 | $500 |
| friday, 15 | 3 | $400 |
| saturday, 16 | 3 | $400 |
| sunday, 17 | 3 | $400 |
| monday, 18 | 3 | $500 |
| tuesday, 19 | 3 | $400 |
| | 28 | $3720 |